Ulrike Düregger & Compagnie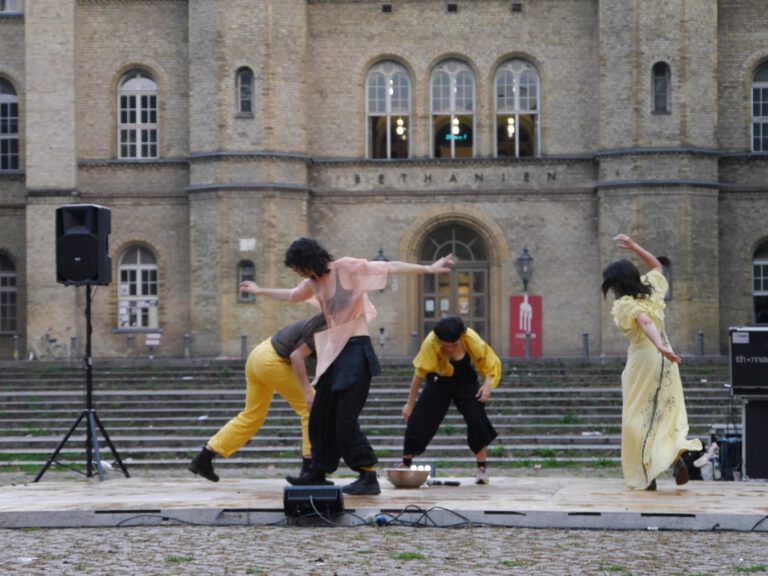 //Arts & Politics Dialogue
Mit ihrer wechselnden freien Gruppe, aber auch mit weiteren eigenen Formationen realisiert die Künstlerin Düregger als Performing Artist, Regisseurin, Choreografin, Singer/Songwriter, Autorin und Aktivistin laufend künstlerische Produktionen. Dies im Namen von Total Plural, da der Verein als zweiten wichtigen Satungszweck "Kunst & Kultur" verfolgt.
//Artist Statement (Auszug)

"Mich interessieren strukturell in der Gesellschaft verankerte Ungleichheiten, die vorwiegend Frauen* und Menschen of Colour betreffen. Welchen Impact haben Gewalt, Exklusion und Marginalisierung auf ihren Alltag? Hierfür erforsche ich im Wechselspiel von privat und politisch ästhetische Positionen." 
//Bisherige Arbeiten
Es wurden bisher mehr als zehn eigenständige Produktionen realisiert. Diese wurden gefördert u.a. von Fonds Daku/#Take That, aus den Mitteln des Neustart Kultur, der Senatsverwaltung für Kulturelle Angelegenheiten Berlin, dem Bundesministerium für Entwicklungszusammenarbeit, dem Bezirksamt Pankow und der Landesstelle für Entwicklung und Bildung. Die Arbeitsweise findet meist als kollektiver Prozess in diversen Teams, mehrheitlich Artists of Color, statt. Bereits mehrfach wurden site specific- Performances realisiert, wie z.B. in der Ausländerbehörde Berlin, dem Vorplatz des Kunsthaus Bethanien oder dem Amtsgericht Neukölln. Ebenso spielt Mehrsprachigkeit eine wichtige Rolle in den performativen Forschungen Düreggers. Gastauftritte führten sie zu internationalen Theaterfestivals u.a. nach Kurdistan-Irak, Jordanien, Algerien und in den Senegal.
//Zusammenarbeiten
Sie arbeitete mit künstlerischen Kolleg*innen aus Guadeloupe/ Frankreich, Kurdistan-Irak, Algerien, USA, Italien, Syrien, Senegal, Nigeria, Griechenland, Türkei, Japan, Kuba und Brasilien.
//Artist Statement (Auszug)
"Ich experimentiere mit zeitgenössischen, interdisziplinären Formen der Performing Arts und bewege mich zwischen modernem Sprech- und Tanztheater. Die Arbeitsmethode basiert vorwiegend auf kollektiver und multi-perspektivischer Zusammenarbeit. Gemeinsame kritische Auseinandersetzungen mit Künstler*innen of Colour dienen mir als weißer Person der Weiterentwicklung meiner diversen Theaterarbeit. Diese Arbeitsmethode in wechselnden Teams ermöglicht es mir, Raum für fehlende Repräsentanz von Kolleg*innen of Colour im Theater solidarisch mit einzufordern."